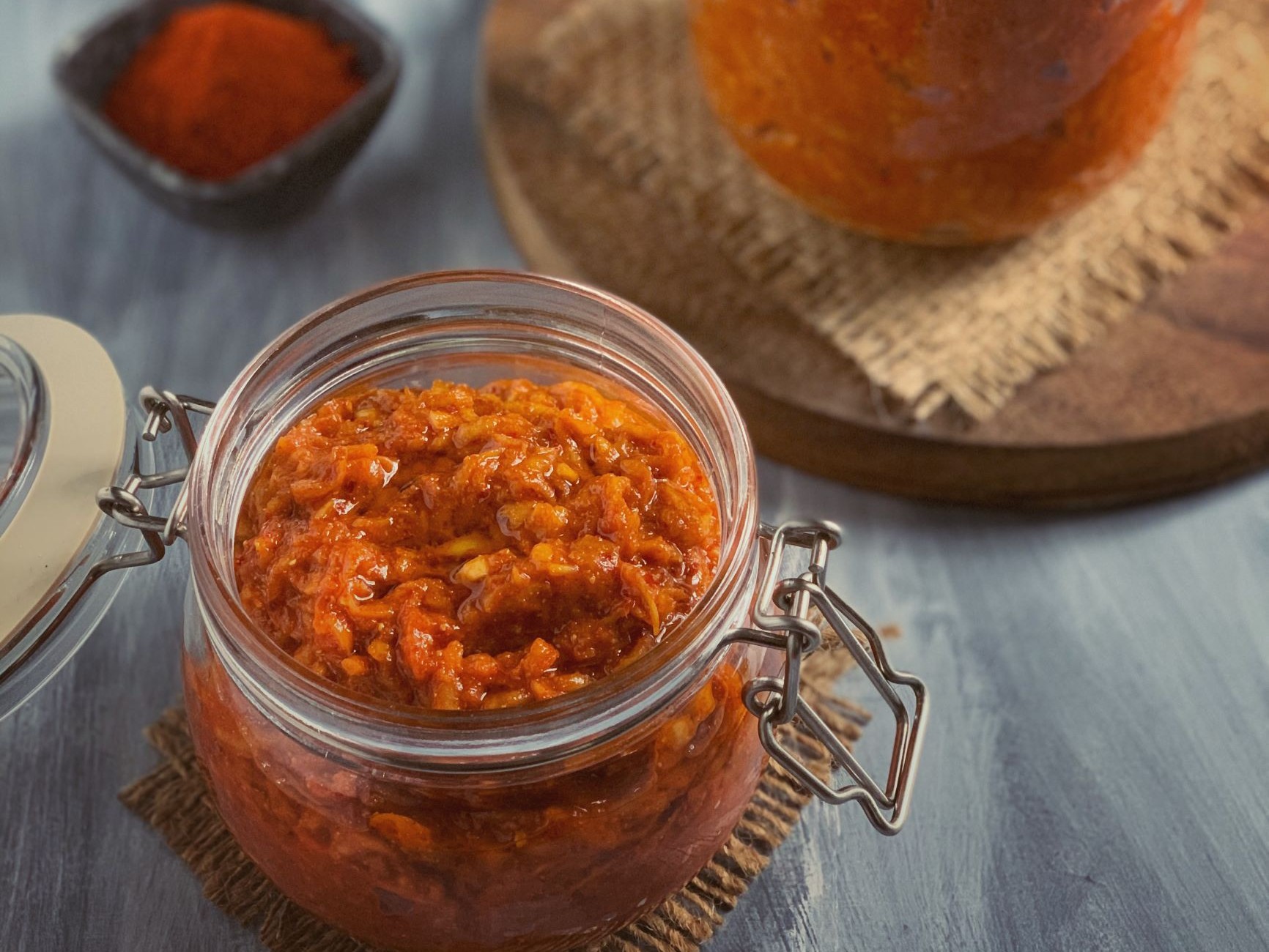 Locked away in my head are the faint images of grandma busy with the raw mangoes, our vegetable vendor brought home this morning, washing, peeling and pat drying. Then she grated it on the bottom of the tin pan that she had got punched full of nail-holes. She kept rubbing the mangoes across the roughness until the sticky-stone/seed would show up from all the sides and when she lifted the pan, there was a soft, juicy mound of grated mangoes.
She was making 'Muthlo', which is basically a grated mango pickle. But the trick here is to take a small portion in hand and squeeze out the juices giving it the shape of fist (mutthi) . I guess the name derived from its shape.
Every summer seems to stir up the taste of grandma's muthlo, but I was reluctant to try making one due to the lack of exact recipe or perhaps a bottle or two from friends or relatives did not yield the importance of making them at home.
But a casual conversation with a friend's mom which revolved mostly around food & recipe sharing brought this pickle to my table. Aunty hailed from the southern part of India so no wonder she had hundreds of pickle & pachadi recipes on her fingertips. Pachadi is an instant pickle for those unexpected or special occasions where you don't have enough time to make a traditional pickle which requires its own time to mature. Due to it's short shelf life it is made & consumed in small batches.
Of all the many recipes we discussed, there was one that resonated with grandma's muthlo. I do not remember the traditional name though but, prompted by an urge to eat a spoonful of this pickle which I hadn't had in years and with a hope to create a recipe that is SCD friendly, I landed somewhere between Muthlo to Pachdi.
Pickle making indeed demands lots of time, patience, and attention but the end result is much more gratifying. Gazing at the bottles every other day until you get some signs of change - deepening of color; a change in the texture or smell; which gets better by age. The cut of fruit, blend of spices may vary from region to region; but right across the country, a tiny helping of this side dish seems to brighten up the faces on the dining table.